Rachel Monzello
Real Estate Advisor, Buyers Agent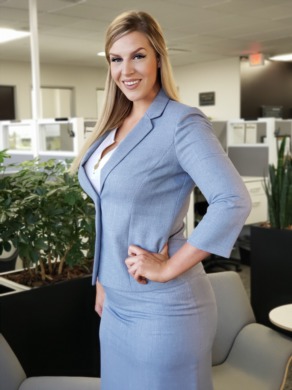 My name is Rachel Monzello with Tampa Home Group! I came into Real Estate 6 years ago from a Managerial role with Costco Wholesale. The high expectations of customer service, attention to detail, productivity, leadership, and communication skills gave me the tools to bring value and set myself apart from other real estate professionals. The below bullet points are all focused around YOUR success! 
Communication. You should never have to guess what is going on throughout the buying process. I keep frequent contact with you to give updates on the market, houses that fit your criteria, the escrow process, and what to expect before, during, and after closing.
Negotiation. I've had the opportunity to study, and be mentored by some of the best negotiators in Real Estate. It's an art and a skill that is vital in the real estate agent you decide to hire. 
Market Knowledge. I study homes and prices everyday, I preview hundreds of resale homes and the new construction communities in the Tampa area. This allows me to have an understanding of prices, floor-plans, areas, and the benefits offered in different communities. Daily education of our market helps me, help you find the right home! 
Leadership. Navigating buying a home can actually be a great experience with the right Real Estate Agent working on your behalf. I have the courage to take charge and make things happen! 
Listening skills. Yes, you heard that right. My job is to ask you a lot of questions and listen to the answers to get a better understanding of your plans so I can help you get what you want in the time you want.